TERESA WENNBERG
Teresa Wennberg
is a Swedish artist living between Sweden and France.
She studied law, languages and economics at Stockholm University,
then classic oil painting with Francis Harburger and at Académie
de la Grande Chaumière in Paris, sound (and silence) with John
Cage, video with Nam June Paik, 2-D computer at Université
Paris VIII and in the Vasulka Studio in Santa Fé USA and 3-D
Computer animation at Aoyama CG School in Tokyo.
In 1978, she developed her first video project at the recently
opened Centre Pompidou in Paris.
A pionneer in video art, she started introducing computers in her
work in 1983, and then in 1997 she began experimenting with
Virtual Reality.
She has been teaching Art and New Technology at Luminy Ecole
Supérieur d'Art et de Design in Marseille and at Konstfack
University in Stockholm and for 15 years held an artist residency
at KTH Royal Institute of Technology in Stockholm, working with
computer animation and Virtual Reality.

TW is also working with stained glass windows, creating
compositions for the baroque Church of St. Martin of Corsavy P.O.
and other sites, and writing haiku poetry.
She is member of Fylkingen, KRO, Filmform, LUX, Heure Exquise.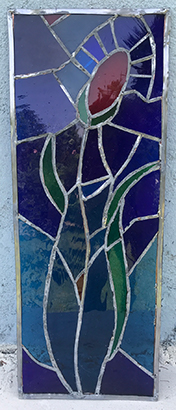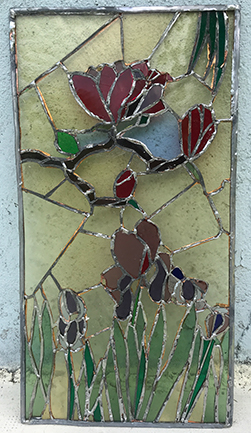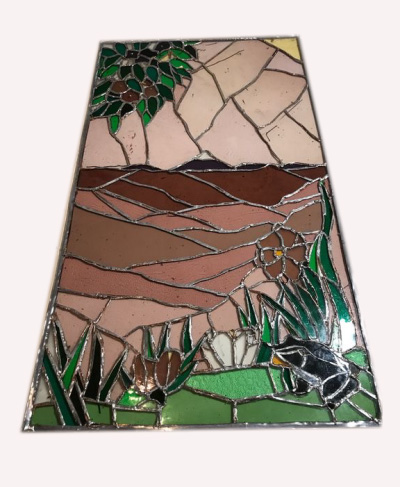 Stained glass windows. Private collection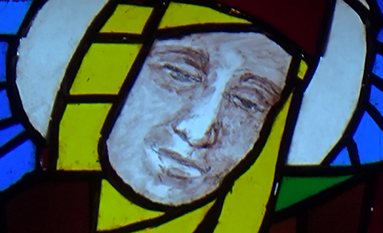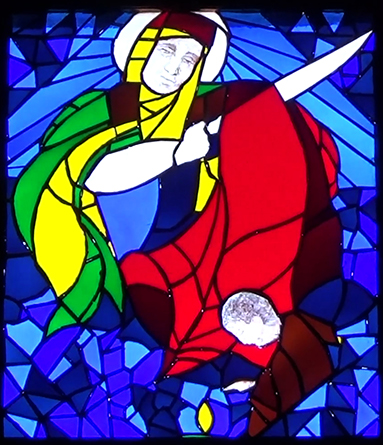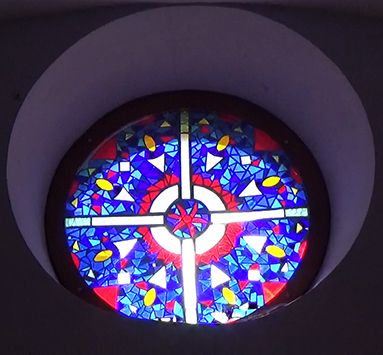 Stained glass windows, permanent installation, St Martin de Corsavy, France
FRONT PAGE
All images and texts on this site are protected by copyright and may not be reproduced without permission.ęTW